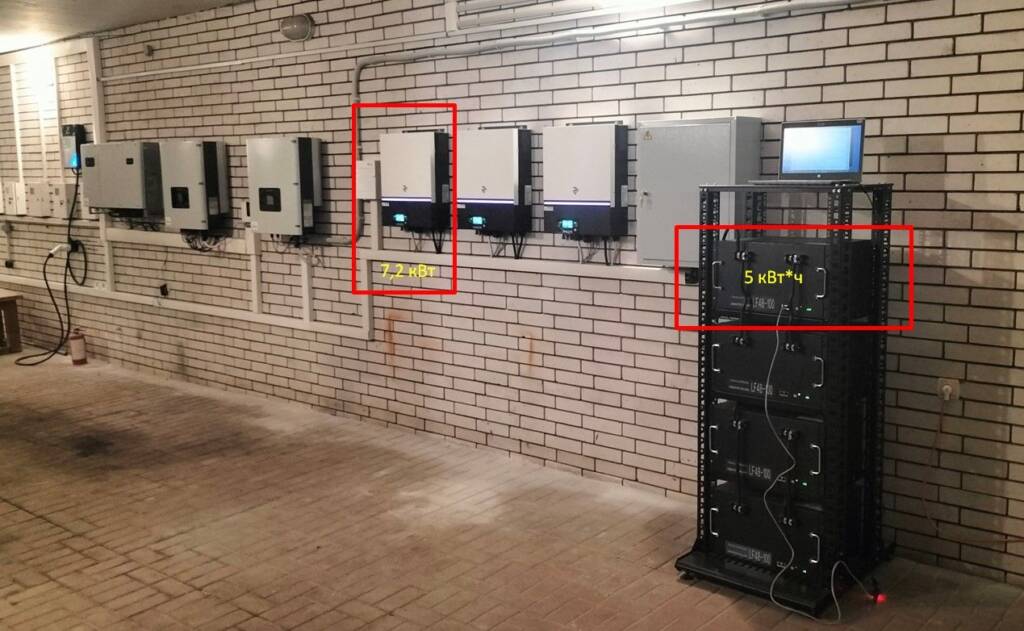 The backup power supply system for multi-storey building can provide power supply to critical consumers in case of planned or emergency power outages. Such systems as: pumping equipment, lighting, video surveillance, communication and an additional power line for limited loads are the main task of the facility's backup power supply.
The system is built on the basis of high-frequency inverters (HF) and a modern energy storage system (ESS) using lithium-iron-phosphate (LFP) batteries. This technology allows you to extend the life of the battery up to 4000-6000 cycles or 5-10 years, depending on the operating conditions.
In the absence of an external network, the inverter equipment transfers power from the battery at a speed of up to 20-10 ms, which prevents important consumers from being disconnected from the constant power supply. При появлении питания от наружной сети, автоматика инвертора переключает потребителей обратно на наружную сеть и начинает заряд аккумуляторных батарей.
An important advantage of this system, unlike the old technology on lead-acid batteries, is its ability to be quickly charged (within 2-3 hours) from the external network and be fully ready for the next cycle.
Также системе не критичны неполные заряды или простой с зарядом 20-50% от номинала.
Many systems can be exposed to the Internet and configured remotely, which in turn allows you to display real statistics on outages and consumption at the facility.
Placement of equipment, as a rule, takes place in a technical room or garage.
Based on the terms of reference, the main equipment with the following parameters was used at this facility:
Inverter single-phase 7.2 kW * 3 pcs, synchronized into a three-phase network with an output power of 21.6 kW
Batteries (lithium iron phosphate, LiFePo4) 20 kWh.
DC shields, ETI and CHINT automation
The object was implemented by Alteco specialists in the Vyshgorodsky district, Kyiv region.
The standard stages of work were:
Design
Supply
Installation
Start-up and adjustment
Warranty and technical support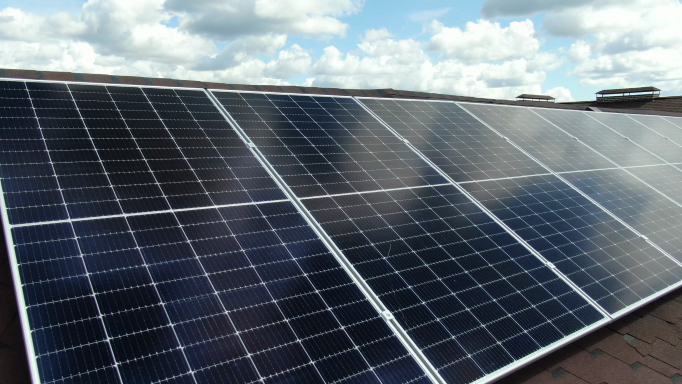 Alteco specialists can perform any complex of works in the field of alternative energy.
We always offer the best solutions for your savings, independence and security.