Below we represent companies whose products, in our opinion, are worthy of your attention. We sell products of these companies in Ukraine and provide all technical and warranty support.

JA Solar Holdings Co., Ltd. – the world's leading manufacturer of high-performance solar panels. The company was founded in 2005 and registered on NASDAQ in 2007. JA Solar has its own R&D centers and is engaged in a full cycle of solar cell production – from growing silicon wafers to assembling PV modules. Solar modules JA Solar are included in the world rating of Bloomberg Tier-1 and occupy the 5th place (2017).
The company has representative offices in China, USA, Japan, Germany, South Africa, Malaysia and Australia.
To date, JA Solar has an aggregate supply capacity of more than 23 GW. Thanks to its industry excellence, ongoing research and development efforts, customer-oriented services and reasonable financial terms, JA Solar is a reliable and trusted long-term partner.

Fronius International GmbH, an Austrian company based in Pettenbach, Upper Austria, is a leading manufacturer of solar inverters and welding equipment. Fronius actively works in the field of welding technology, photovoltaics and battery charging technology. The history of Fronius begins in 1945, where, in a small workshop next to the apartment buildings, Gunther Fronius laid the foundation for a global company.
Since 1993, the company began to engage in photovoltaics. In 2001, Fronius opened a factory in Pettenbach. In 2007, logistics and production facilities were opened in Sattledt. With the coverage of the US market in the period from 2002 to 2007, the company entrenched outside Europe.
To date, in the company works many employees around the world. In addition to the company headquarters in Pettenbach and other Austrian cities – in Wels, Thalheim, Sattledt and Steinhaus, Fronius has production sites in Czech Republic and the United States. Fronius also has representative offices and subsidiaries in a total of 28 countries around the world. In 2017, Fronius released its millionth inverter and continues to grow rapidly. With the beginning of work in photovoltaics, the company produced in total more than 10 GW inverter power.

Huawei Investment & Holding Co., Ltd. – the leading global provider of solutions in the field of information and communication technologies (ICT) and in the field of network power. Its ICT solutions, products and services are used in more than 170 countries and regions, serving more than 1/3 world's population. Over the past ten years, Huawei has invested more than $15 billion in research and development. Huawei continues to innovate basing on customer needs and strives to improve the quality of customer service and maximize the return.
Thanks to the established presence in the global solar energy markets, Huawei offers next-generation inverters with intelligent control technology to create a fully digital intelligent PV solution – FusionSolar®. Huawei had taken the first place in the world as a global inverters supplier in 2015 and 2016.
More than 180,000 employees and 15 research centers Huawei is committed to providing the future information society and building the best connected world.

Suntech Power Holdings Co., Ltd. (Chinese: 尚德) is a Chinese manufacturer of PV modules. The total capacity of produced photomodules at the end of 2011 was more than 2 000 MW. At the same time, since the formation (2001), more than 13,000,000 solar panels have been sold with a total capacity of more than 8 GW in more than 80 countries.
The company has representative offices in China, Australia, USA, Switzerland, Spain, Italy, Germany, Japan and Dubai, as well as production facilities in Wuxi, Luoyang, Qinghai, Shanghai, Germany, Japan and Arizona (USA).
It is noteworthy that in June 2007, Suntech Energy Solutions unit installed 1.6 MW of PV for Google.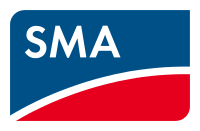 SMA Solar Technology AG (System, Changes and System Engineering / System, Mess und Anlagentechnik /) is a German supplier of solar energy equipment, founded in 1981. The main products of the company are solar inverters for photovoltaic systems with network connection, autonomous and emergency stations.
Initially, company separated from the University of Kassel, and in 2004 it was renamed to SMA Technologie AG.
The company's offices are located in 21 countries.
The line of inverters for solar power industry includes three families: Sunny Boy – household systems, Sunny Mini Central and Sunny Tripower – medium-industrial systems (the power of solar plant is measured in megawatts) and Sunny Central – systems with ground-mounted solar field from 100kW to several megawatts, supplying the produced energy to the local power grid. In addition, a line of Sunny Island inverters is developed – for independent, stand-alone systems connected to a grid or a battery pack. Separately, components are developed for system monitoring and data analysis, through which effective management of alternative energy supply systems is carried out.
In 2010, the company's first solar plant received a prize from the German Energy Agency as a carbon-neutral production.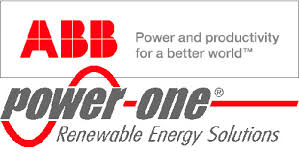 ABB PowerOne (www.abb.com) is a leader in power and automation technologies for power lines, industry and transport. ABB Group operates in 100 countries, uniting a staff of 140,000 people.
ABB has been working for many years on solutions and products designed to reduce the impact of energy systems on the environment. In particular, it produces and supplies a wide range of high-quality products for the solar energy market.
The company built the world's most powerful battery system, providing power in Alaska, and at the largest solar power plant in Spain the ABB control system maximizes energy production.
The history of the company is more than 120 years. The beginning was laid in 1883, when Ludwig Fredholm founded in Stockholm Elektriska Aktiebolaget – the factory of electric lamps and generators. In 1890 Elektriska Aktiebolaget merges with Wenströms & Granströms Elektriska Kraftbolag to form Allmänna Svenska Elektriska Aktiebolaget, later abbreviated to ASEA. In 1988, ASEA and BBC merged into ABB.
The revenues of the new Group of Companies operating since January 5, 1988, amounted to 17 billion US dollars, the number of employees worldwide – 160,000 people.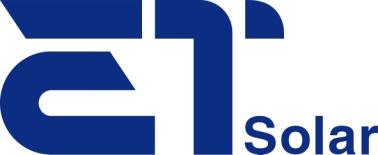 ET Solar Group is one of the world's leading manufacturers of solar cells and supplier of final solutions for EPC contracts. Established in 2005, ET Solar increased the capacity of PV modules up to 1 GW per year by 2012, and the company's population reached 3,000 people worldwide. ET Solar Group has its European headquarters in Germany, Italy and France. Also, company's representative offices are active in the US, South Korea, Israel, Romania, and Japan. The strict priority of the company is the constant quality control, which is confirmed by the presence of an ISO certificate and other international certificates, such as IEC, TÜV and UL.

LDK Solar Co., Ltd. is one of the world's leading vertically-integrated producers in the field of photovoltaics, which owns a full cycle of production. The company produces polysilicon, mono- and polycrystalline ingots, plates, PV cells, PV modules, PV systems, develops energy projects and solutions. The company was founded in 2005 in China. In 2010, the share of the world silicon plate market LDK reached almost 20%, and the company's revenue of 3 billion US dollars. The company actively invests in new production lines of high-performance plates and product quality.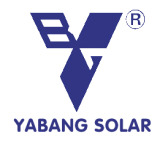 Jiangsu Yabang Solar Energy Co., Ltd. is one of the young and active Chinese companies, which manufactures solar cells and photomodules. By 2009, the revenue of the company was $ 2 billion, what caused Yabang to be in the best 500 companies and TOP 100 of the best private companies of China. Today, company's products are delivered to the markets of the USA, Europe and Asia.

The company PJSC "Kvazar", is the leading Ukrainian hi-tech manufacturer of photovoltaics since 1962. Annually the company delivers products on export for 30 million US dollars. The quality management system for the production of silicon plates, solar cells and modules meets the requirements of ISO 9001-2008 and is certified by the certificates of recognized European certification centers Bureau Veritas and TÜV Rheinland. Starting from 2014 the company withstands the local component in production, which allows applying a green tariff to newly built solar power plants.


Xantrex Technology Inc is a well-deserved world leader in the market of uninterruptible power systems for alternative and hybrid power sources. Xantrex was one of the first companies to manufacture devices for converting the energy of portable power sources. To date, the company has more than 100 patents. Long-term investment of funds and attraction of the best engineers allowed Xantrex to create products for energy conversion, which is smarter, more efficient, and more compact than other famous manufacturers. All Xantrex products are UL, CSA and CE certified. In 2008, Xantrex Technology Inc acquired the global energy giant Schneider Electric.

EPSolar Technology Co, Ltd is a new and high-tech enterprise that specializes in manufacturing charge controllers for solar systems. The company has carried out certification according to ISO9001 – 2008 standards, and products have passed CGC-SOLAR certification and CE certification. The EPSolar charge controllers are highly reliable, have a large and diverse range of functions, various electronic protections. When manufacturing controllers was used automated SMD installation, which ensures high reliability and trouble-free operation of controllers. Today the company's products are exported to more than 120 countries.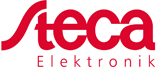 Steca GmbH is the world leader in production of solar charge controllers supporting both technologies: PWM and MPPT. Steca was founded in 1976 by Steinl and Kasper and has been manufacturing battery chargers for more than 30 years, being the founder of international regulatory and control standards in the field of solar power systems.
In 1990, company had laid the foundations of a modern cable technology and electronics in solar energy.
In 2012, the company's production capacity occupied 29 thousand square meters, and the main strategy is ecological future. The company has its own research center, where all innovations are tested before launching them into production.
The company pays attention to three main segments of the solar market: Grid-tied power plants, Autonomous power plants, and Solar heat generation. The recent year's developments trend focuses on increasing the efficiency of using solar radiation through the introduction of energy management systems.

Voltronic Power Technology Corp. – one of the largest manufacturers of uninterruptible power sources and inverters in Taiwan and China. All products are produced for the world's leading companies engaged in energy supply and alternative energy. The company has experience in the development and implementation of products for more than 20 years.
Production facilities are located in Shenzhen industrial park. The corporation has large engineering staff to implement any ideas of the customer. High quality products are ensured by the production cycle control – from the raw materials base to the finished products.

Victron Energy B.V. develops and sells energy solutions in the field of transport, industry, fleet, mobile devices, autonomous power supply and telecommunications market.
The product line includes: inverters (DC/AC converters), chargers, hybrid devices (inverter/charger), isolated transformers, autotransformers, battery monitoring devices for battery pack, batteries, solutions for monitoring both panels and systems in general, DC distribution systems, switches, cable products, accessories for combining battery cells in batteries, DC converters, battery pack safety systems, multi-energy combination systems into one network, solar systems, including photo panels, inverters and charge controllers.
Company has an extensive dealer network with its head office in Netherlands, where it was established in 1975.

Morningstar Corporation is a global supplier of solar charge controllers and inverters. The company's equipment is installed in more than 2.5 million solar projects in 112 countries.
For more than 20 years Morningstar maintains its main direction – the development and implementation of electronics for solar power generating plants. The main advantage over products of other companies, according to Morningstar, is paying special attention to "resistance to stress" – the devices are adapted to work in extreme conditions: corrosion, lightning and high temperatures, which more than double the period of trouble-free operation of devices.
The company has 231 authorized dealers in 90 countries.
Based on the TriStar ™ MPPT branded charge controller, a 4.2 kW network emergency solar power station is installed in the office of the corporation located in Newtown, PA (USA), and a 30-kilowatt grid-tied plant in the office of Jessup, Maryland (USA).
The company pays attention to the environmentally friendly packaging of its products: constantly working to reduce the weight and volume of packaging materials, the possibility of their re-use, as well as the use of secondary materials.
http://www.morningstarcorp.com

Trojan Battery Company is the world leader in the field of battery manufacturing with deep discharge possibility, having more than 85 years of experience in this field. The solution line includes both serviced batteries with liquid electrolyte, and maintenance-free (GEL and AGM technology).
The company was founded in 1925 by George Godber, who was engaged in servicing submarines during the First World War, and his stepbrother and partner Carl Speer. Initially, Trojan produced batteries for vehicles. Anticipating the growing interest in batteries with deep discharge capabilities in the field of alternative energy, the company focused on developments in this area.
It was the company Trojan, in 1952, invented batteries for golf carts, first applied on the transport of the famous micro-car maker Autoette.
At the moment, the company's products cover the need of batteries for industrial electric transport, electric vehicles, sea transport, working platforms, transport for recreation areas, energy supply systems and / or emergency power supply of industries.
Much attention is paid to issues of responsible production, as a result – the produced batteries are 97% recyclable. Having implemented a number of measures, the company reduced its production costs, thanks to which it is possible to save more than 8 million kWh and up to 5.5 thousand tons of CO2 emissions annually.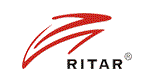 Batteries under the brand Challenger are manufactured at the Ritar plant, which was founded in 2002. For several years, the plant took the lead among Chinese manufacturers of lead-acid batteries. At the moment company has 19 industrial lines and three production facilities located in Shenzhen, Shanghai and Hengin. The company makes supply in 81 countries for more than 800 companies. The company, in addition to production, has a powerful research center, development of which is widely implemented in the products.
The main target niches for the application of the produced batteries are: Uninterruptible Power Supplies, Telecommunications, Light Electric Transport, Renewable Energy.
Since 2006, Ritar has started production of batteries using NanoGel technology, developed in bowels of the company. The main direction of application of NanoGel is alternative energy.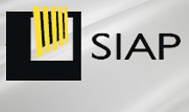 SIAP is a Polish company founded in 1996 with the support of Italian capital. The company's profile is the production of multi-purpose batteries, in particular for electric transport (including for industrial purposes: electric machines for cleaning floors, lifting platforms, construction machines, etc.), as well as for power systems (Uninterruptible Power Supply Units) and alternative energy (solar, wind and other types of alternative power plants). Plant "S.I.A.P." Sp. z o.o. is located in Katowice, Poland. Batteries are produced both with liquid electrolyte and gel batteries.
The manufactured products have quality certificates: ISO 9001: 2000 and ISO 14001: 2004
All products are produced from proven, certified raw materials of high quality with the use of effective modern technological solutions based on both world experience and data obtained in our own research center.

SYSTEMS SUNLIGHT SA, founded in 1985 in Greece, today is the largest producer of power systems and batteries in Europe. The assortment range includes the production of: tractive batteries, spare batteries, batteries for submarines and other special purposes. Among the power supply systems, the company specializes in the production of: power units, uninterruptible power supplies, DC power systems, industrial air conditioning systems, photovoltaic systems and energy saving systems. The company is represented in more than 100 countries around the world, and 3% of annual turnover is constantly invested in research and development.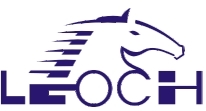 Leoch International Technology Limited, founded in 1999, manufactures sealed lead-acid batteries under the brand name Leoch. Today the company's staff has reached 11 000 people and the products are delivered to more than 100 countries. The company Leoch carries out a full cycle of storage batteries production: from purchasing of raw materials to the output of finished products. This allows control the quality at all stages of production. The indicators of quality, reliability and recognition of Leoch products are the conclusions of the national ministries of industry, information and telecommunications, received certificates from the USA, Great Britain, Germany and Russia. The production level of Leoch's batteries has reached the advanced international level. Leoch Corporation is certified by the International Electrotechnical Commission for ISO9001 and ISO14001.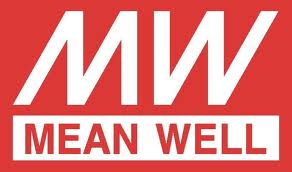 Established in 1982, MEAN WELL is a leading manufacturer of switching power supplies in the world. At present, MEAN WELL Corporation consists of five financially independent partner companies in Taiwan, China, the USA and Europe. These companies are: MEAN WELL Enterprises Co., Ltd., MEAN WELL (GuangZhou) Electronics Co., Ltd., SuZhou MEAN WELL TECHNOLOGY CO., LTD, MEAN WELL USA, Inc. and MEAN WELL Europe B.V. The product range includes switching power supplies, DC converters, inverters and battery chargers. Each MEAN WELL product is the result of strict design control procedures, construction verification tests and construction quality tests. Today, about 5000 standard models of products are produced, widely used in such areas as automation, communication, LED lighting, medicine, traffic signs and office automation.