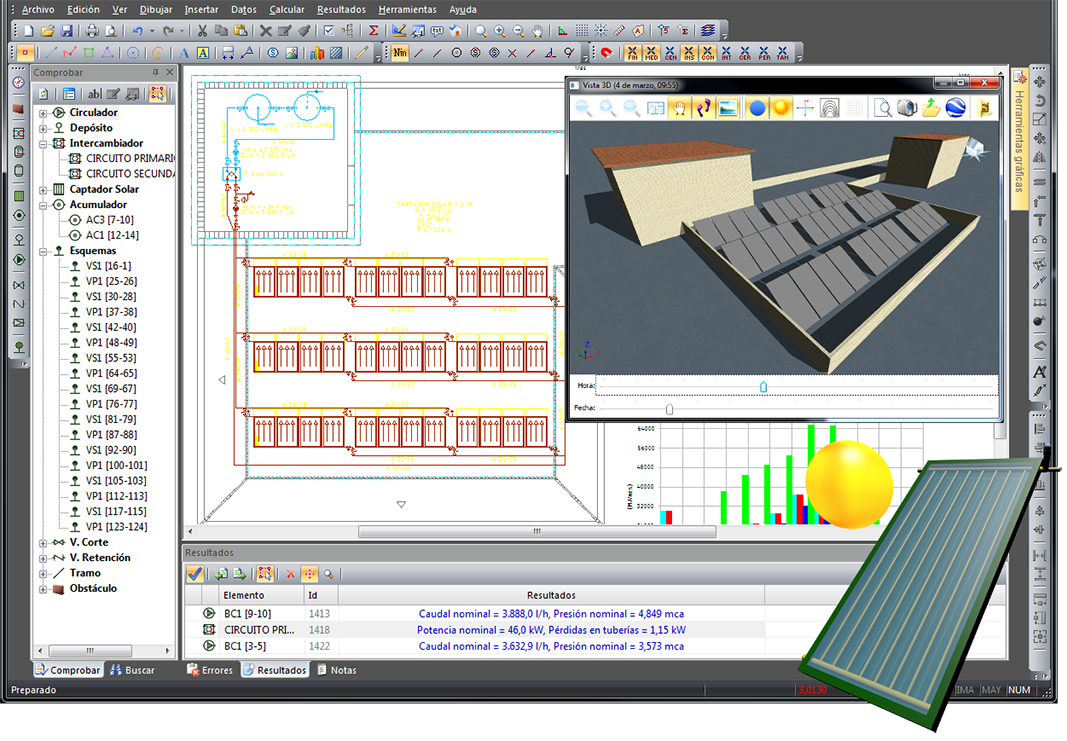 Project design is a key (especially important) stage before the start of construction of a solar power plant (SPP). The complexity of designing for solar energy lies in the fact that engineers, in addition to knowledge of European and Ukrainian building codes and standards for the technological part of the project, need to have knowledge and experience working with the main equipment of SPP.
Renewable energy and specifically solar power plants are a source of electricity that depends on nature. Accordingly, for design decisions, these circumstances must be taken into account. When designing, engineers make decisions, relying not only on their knowledge and experience, but also on the experience gained from their colleagues from other countries, and information from manufacturers.
For example, the Customer's income and the life of the SPP in the future will depend on how well the scheme of operation of solar modules with inverter equipment is developed. And the investor's capital expenditures today will depend on the mastery of engineering decisions made during the development of a specific site for SPP. Typical projects are unable to take into account all factors and each project is developed individually based on the tasks of the Customer and the conditions of the site.
Alteco Group engineers have been trained at equipment manufacturing plants in Germany, Austria, Italy, China and have the corresponding certificates. We maintain constant contact with engineers from Europe and China, which allows us to perform tasks of any complexity and adapt technical solutions to Ukrainian conditions as much as possible.
In engineering calculations, we use both special licensed paid software and free tools (PVsyst, BlueSol, Helioscope, PVGIS, etc.).
Don't forget that the building of a solar power plant is the building of an energy facility, which, in addition to its main part, also contains a project for connection to electric grids and an ASCEM (automated system of commercial electricity metering) project. We must also remember that after putting the facility into operation, it must work according to certain rules that exist in the Ukrainian energy market.
For maximum quality and speed of the project, Alteco Group offers the service – general project designer of SPP. This service will free you, as a Customer, from all the headaches present in this cycle, and will deprive of such frequent problems as:
coordination of activities with "Oblenergo" (distribution system operator), "Ukrenergo" (transmission system operator);
development of a feasibility study for connection to electric networks;
obtaining technical specifications for connection to electric networks;
development of technical specifications for project design;
collection of initial data for project design (geology, geodesy);
development of a detailed plan of the territory;
combining several projects into a single complex;
if there are different design organizations – coordination of their actions;
control of deadlines;
field supervision of construction;
"correct" construction and "correct" start-up of the facility.
New technologies and working methods open up a whole new world for a man who can only use them correctly and wisely.
Alteco's project design department offers a modern approach to project design, which is based on new knowledge and life experience of our specialists. Project design work always saves you money and allows you to competently solve a problem.
You can learn more by phone:
+38 (044) 233 11 85
+38 (096) 798 12 73 (Kyivstar)
+38 (099) 133 20 83 (Vodafone)
or just contact us by e-mail: